We have expertise, production capacity and product quality that are unique in Quebec and Ontario.
State-of-the-art factories
5+
Projects per year
12 000+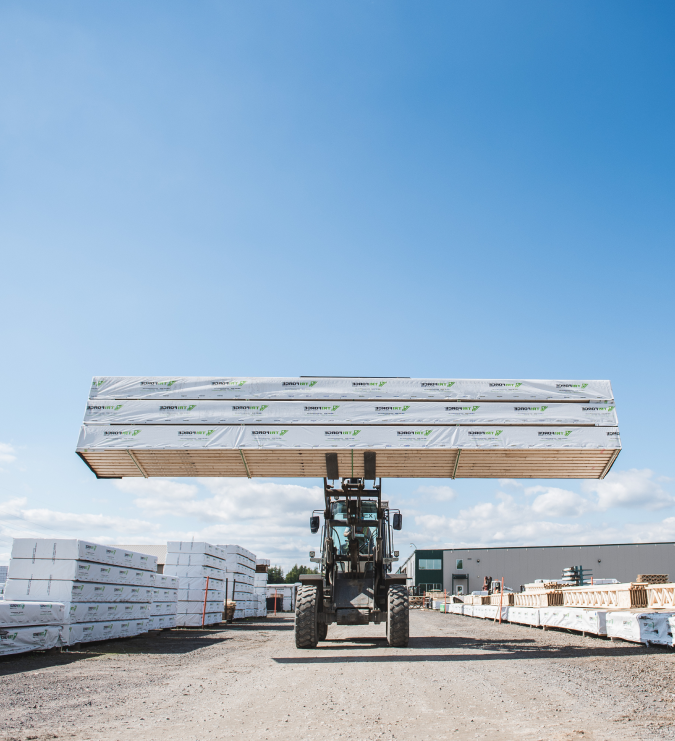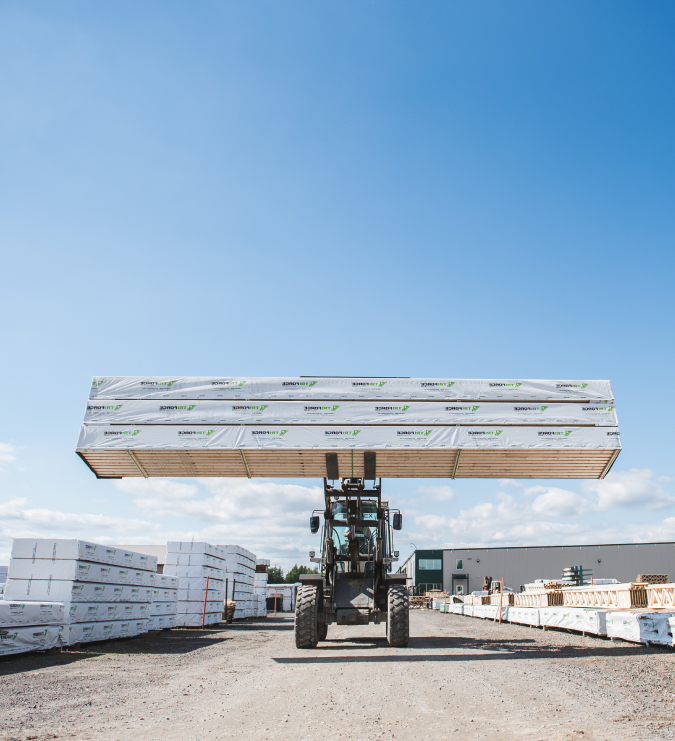 Our commitment
Barrette Structural is the commitment to provide superior service.
This is the promise of a seasoned team of technical representatives, project managers, engineers, technicians, coordinators, estimators, administrative staff and dedicated workers who come together to provide our customers with the best roof trusses, prefabricated walls and floor joists.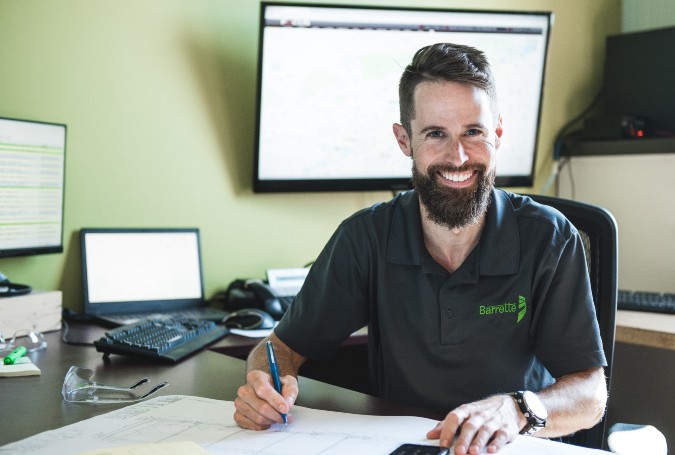 Our purpose
Exceed the expectations of our customers in achieving their construction projects, it is our purpose. To do this, we are committed to deliver:

Unparallelled personalized service to our customer

Support and assistance in carrying out each stage of your project

The highest quality products

An exceptional plant
Our TRIFORCE™ open joists and part of our roof trusses and prefabricated walls are manufactured in our laminated wood plant, designed according to the principles of sustainable development. It is one of the the largest such industrial building in Eastern Canada.
Here are some highlights about it:
The most impressive truss in the building is 80 feet (24.3 m) long, 6 feet 6 inches (2 m) high and 14 inches (356 mm) thick. Its wood content weighs over 22,000 lbs (10,000 kg).

The four master trusses are 350 feet (107 m) long after assembly, 4 feet (1,2 m) in height and 11 inches (280 mm) thick.

In total, 1,119 pieces of wood were used to build this unique structure.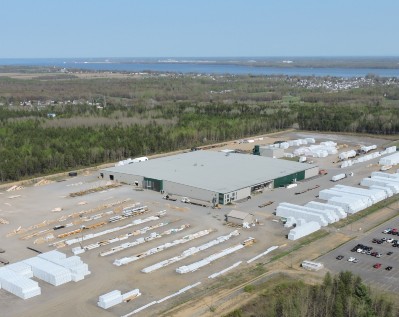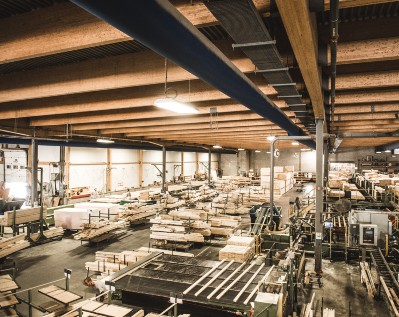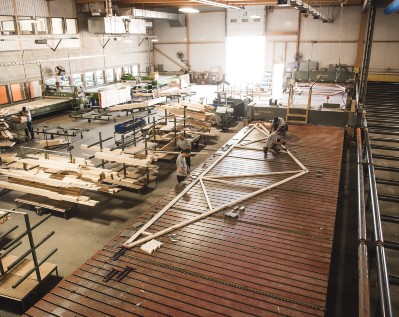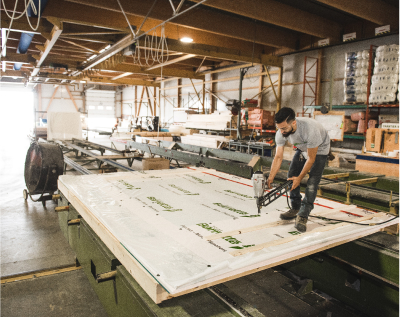 We're hiring !