A quick and economical installation
Do you want to speed up the work on a single family, multi-family, commercial or agricultural site?
Prefabricated walls are for you! They are walls built according to your construction plans, delivered directly to your site for a quick and economical installation.
Barrette Structural offers prefabricated walls of exceptional quality and precision. Our high-precision fabrication methods eliminate the need for field adjustments, saving you both time and money.
Barrette Structural prefabricated walls are practical and efficient solutions that are ideal for builders looking to improve jobsite productivity and quality.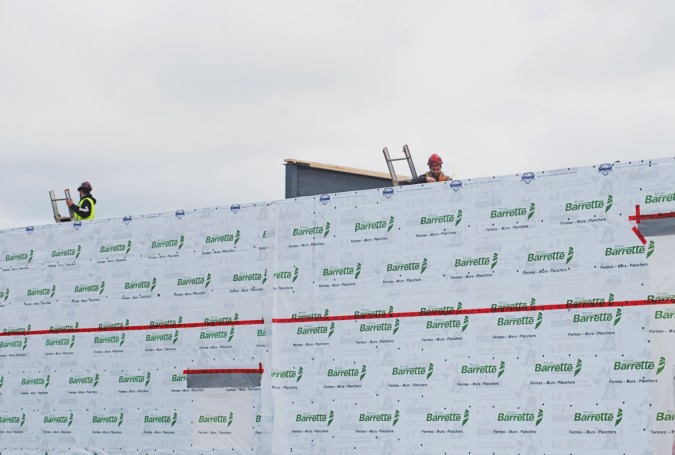 An outstanding assembly quality
Whether you are looking for a combination of materials that offer the best energy efficiency or the adequate bracing capacity required for large-scale projects, all our prefabricated walls offer outstanding assembly quality.
A team of technicians and engineers ensuring a design that meets the standards of the National Building Code of Canada.
An assurance that the structural elements have the appropriate resistance to transfer the various loads applied.
Manufacturing details that facilitate on-site installation.
Your project is more than a project, it is an investment and the conclusion of a lot of work.
With Barrette Structural's prefabricated walls, offer yourself custom-made walls perfectly adapted to your project. Thanks to the use of high-performance digital tools and state-of-the-art manufacturing equipment, your prefabricated walls are designed and built with unequalled precision, regardless of their specifications or requirements.