TRIFORCE® is an open web joist built entirely of wood and made for faster, easier MEP installation. Its 100% robotic construction ensures precision and reliability. TRIFORCE® is adjustable on site and complies with building code requirements for acoustic performance and fire resistance.
Trimmable
In addition to ist finger-jointed webbed construction, TRIFORCE has a 31 5/8" OSB panel at one end, which is trammable up to 24 ".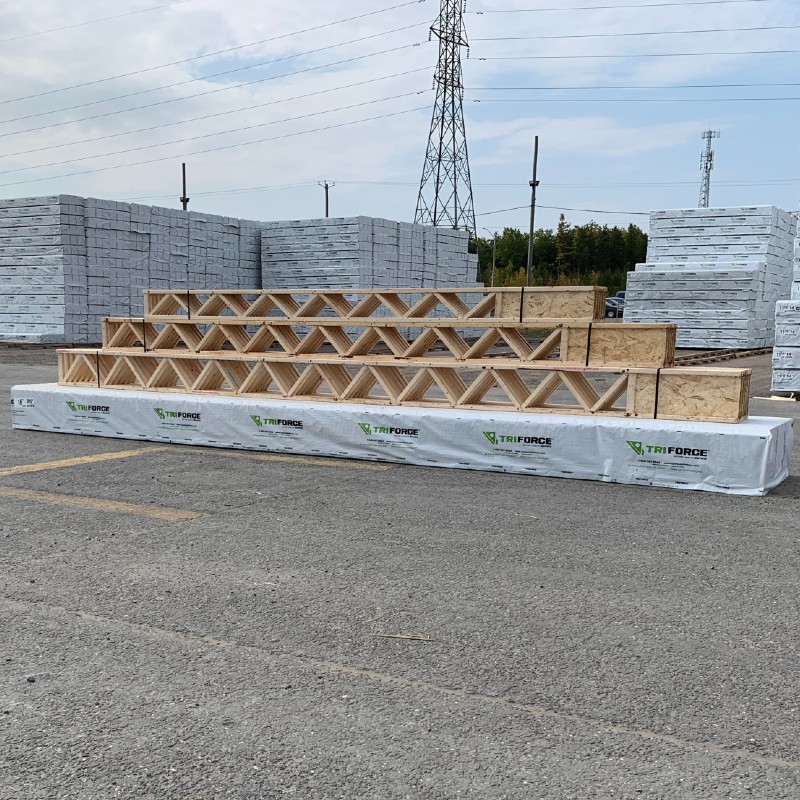 Open web joist
Allows professionnals to quickly install plumbing, lectrical and HVAC systems.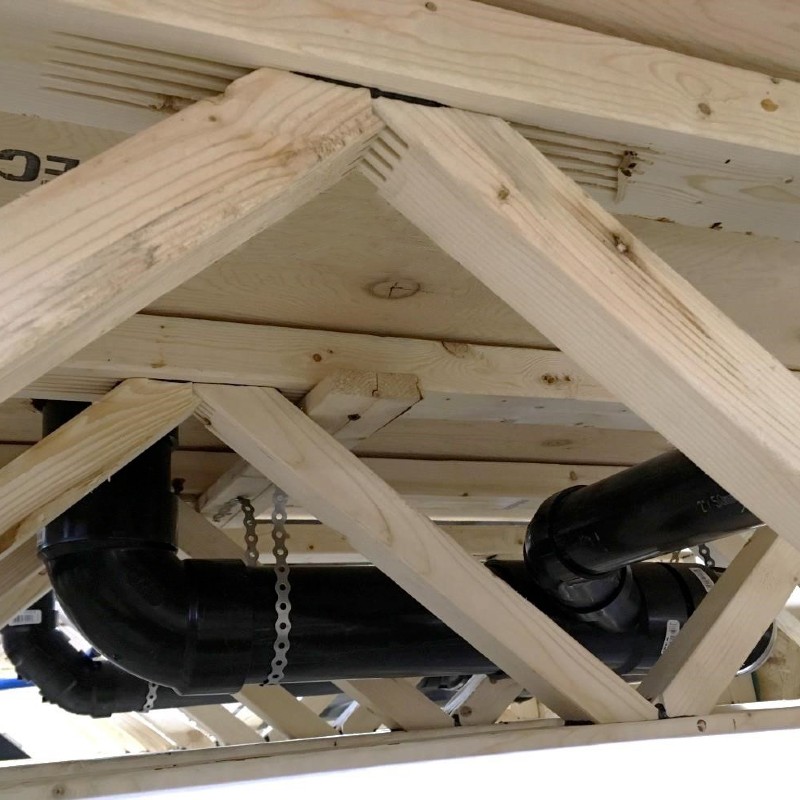 Fire Performance
Rigorously tested, this open web joist comes with Intertek-approved fire-resistance assemblies for multifamily buildings with durations of 45, 60, 90 and 120 minutes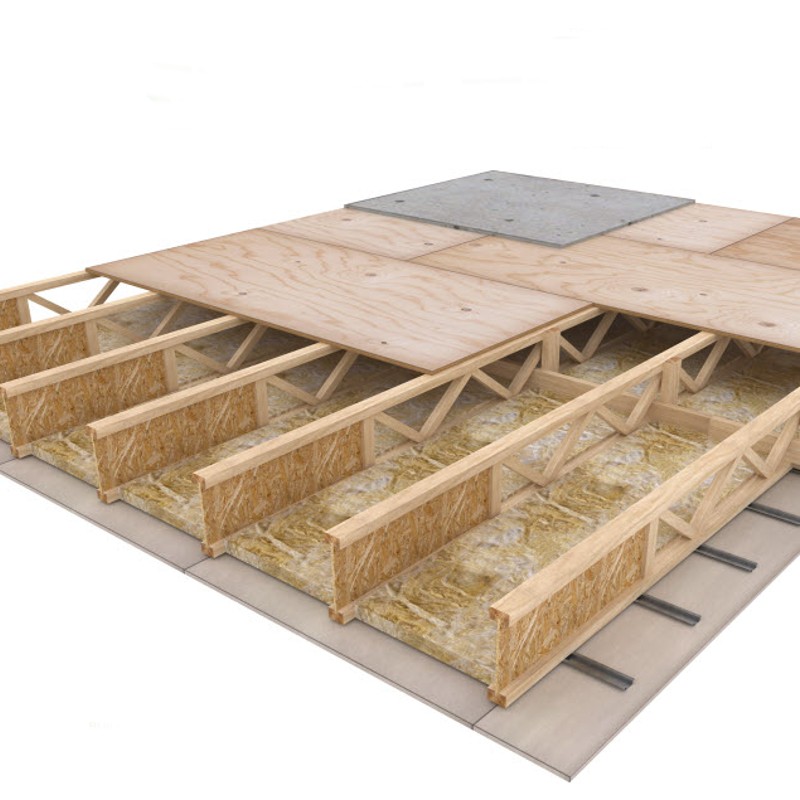 Consistent Quality
In addition to a regular third party inspection, TRIFORCE joists are individually tested to ensure consistent quality.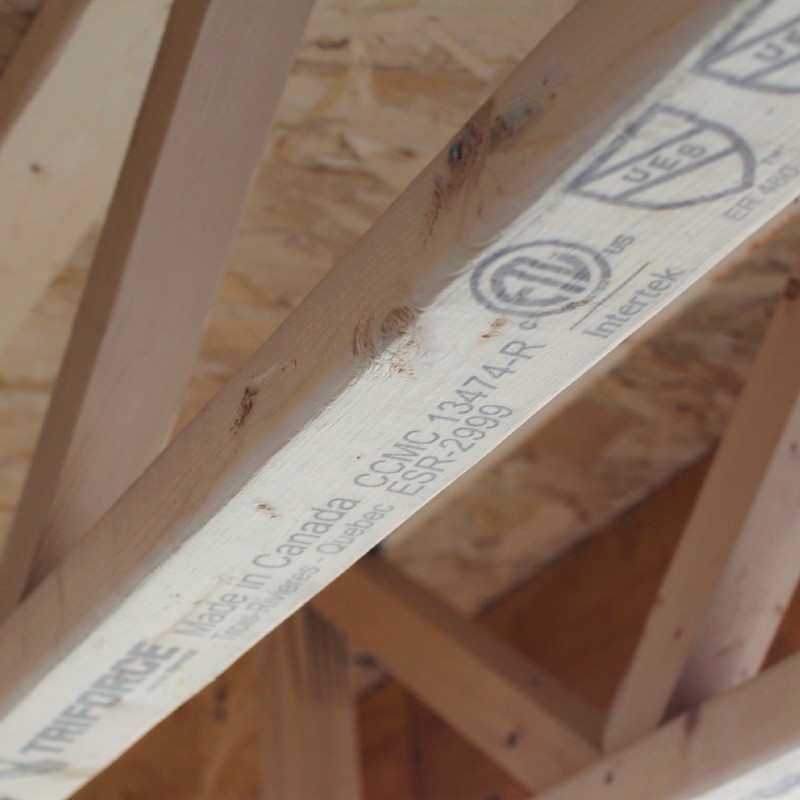 High Performance
Adding strongbacks in strategic locations increases the performance of the floor system in a simple and economical way.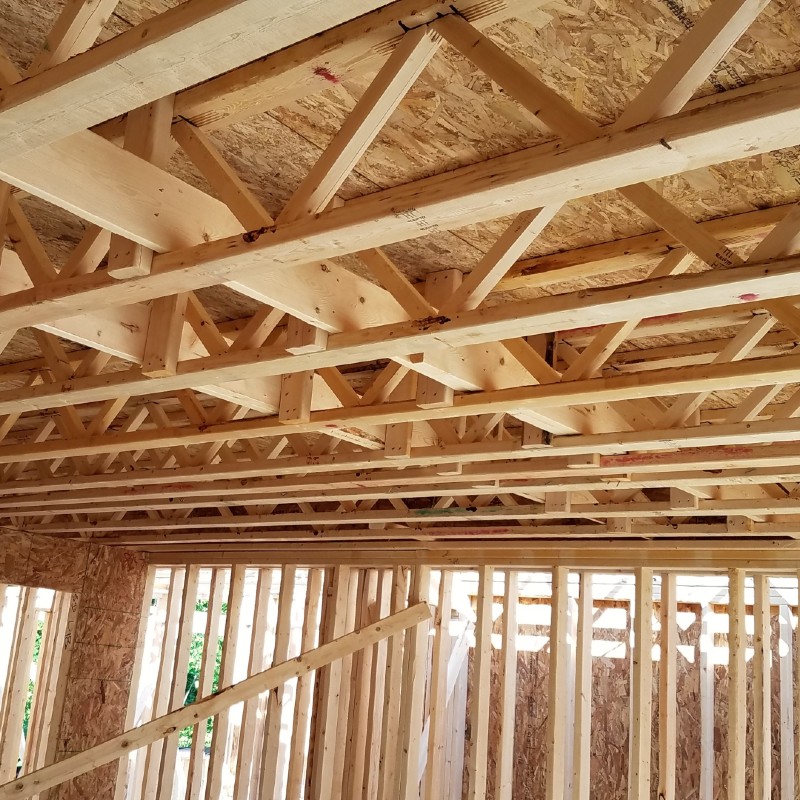 Watch this video!
Open web design is ideal for professional and faster installation of plumbing, electrical and HVAC. It will save on labor costs too!